How do I purchase a gift for someone?
1. Visit carnivoreclub.co
2. Make sure you are in the correct region (indicated by the flag in the top-right hand corner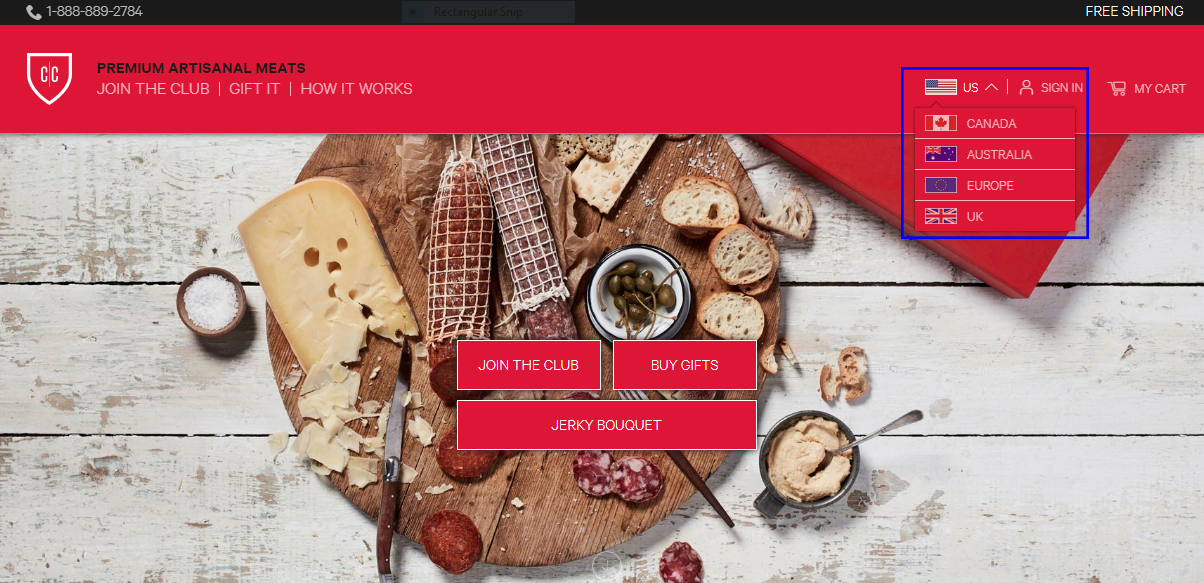 3. Click "Buy Gifts"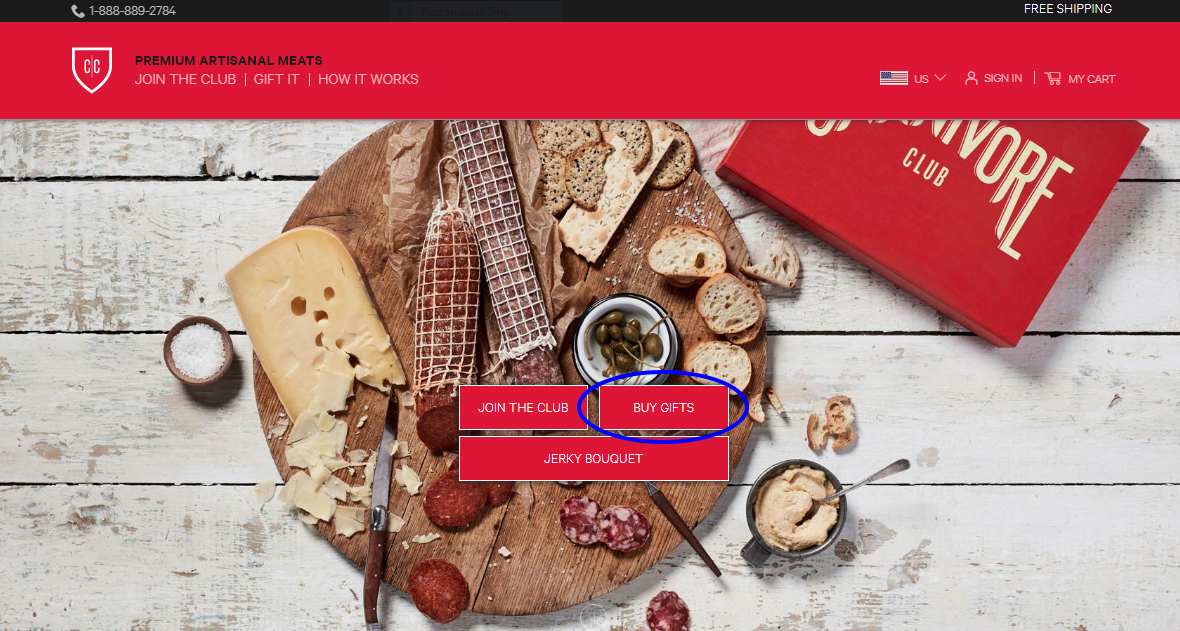 4. Choose Classic (4-6 premium cured meats) or Snack Box (4-6 premium jerky meats)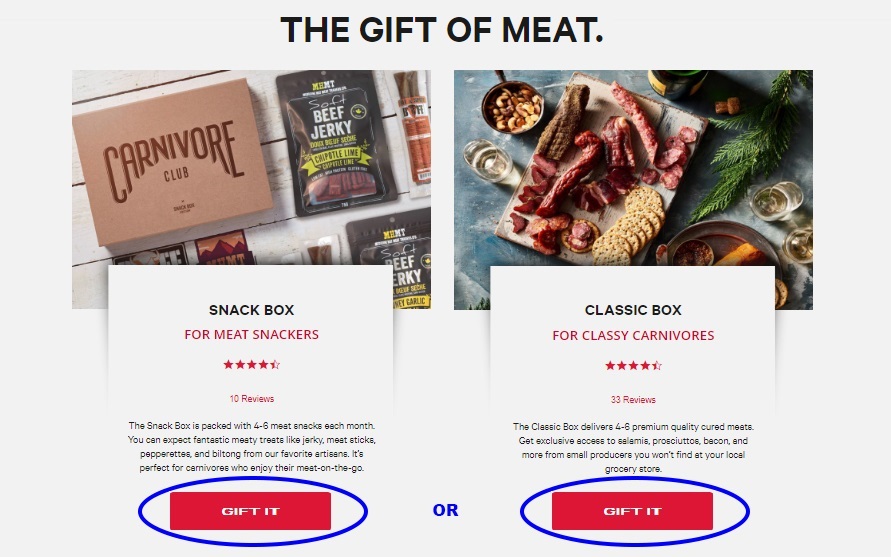 5. Select how many people you would like to gift to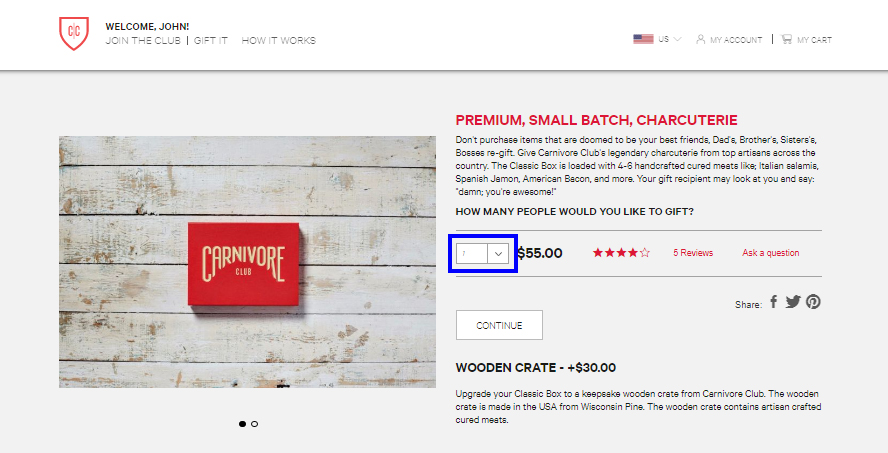 6. Fill out Delivery Information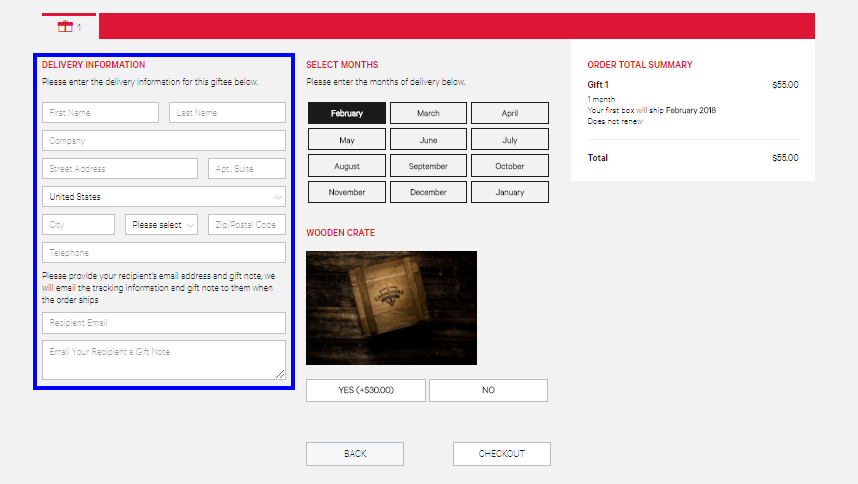 7. Select the month(s) that you would like to send gift boxes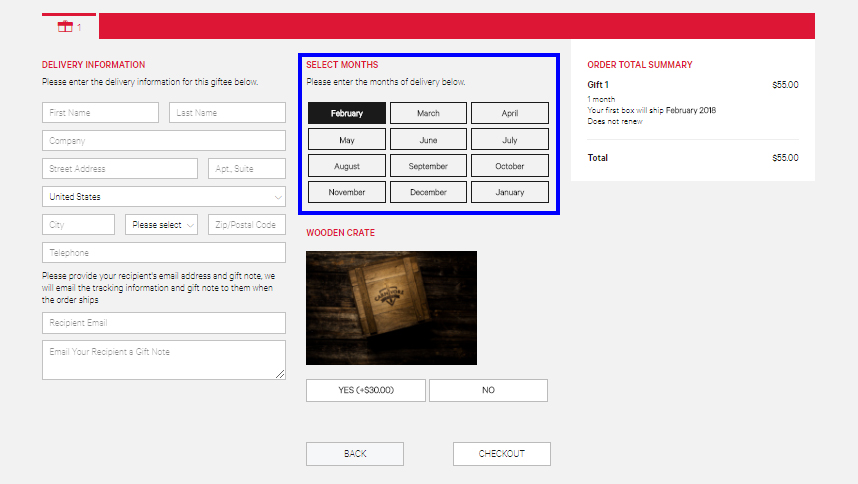 8. Select "Yes" or "No" if you would like to upgrade your box to a Premium Meat Crate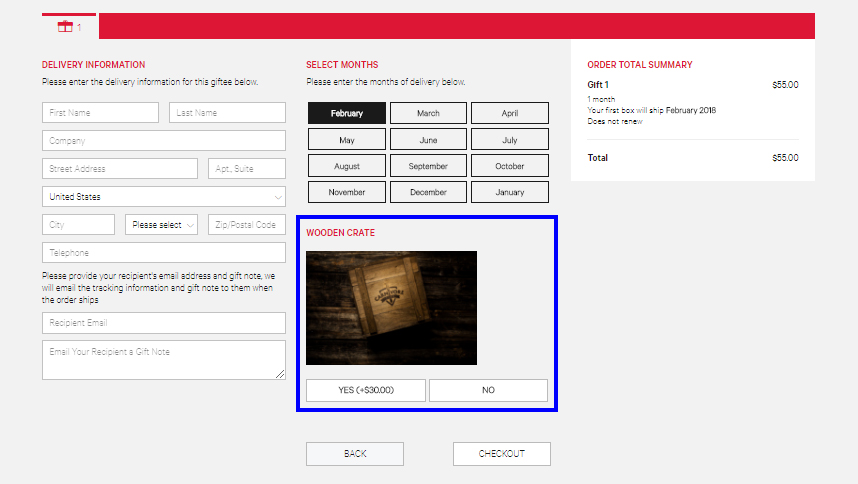 10. Click "Checkout"
11. Fill out billing information/credit card information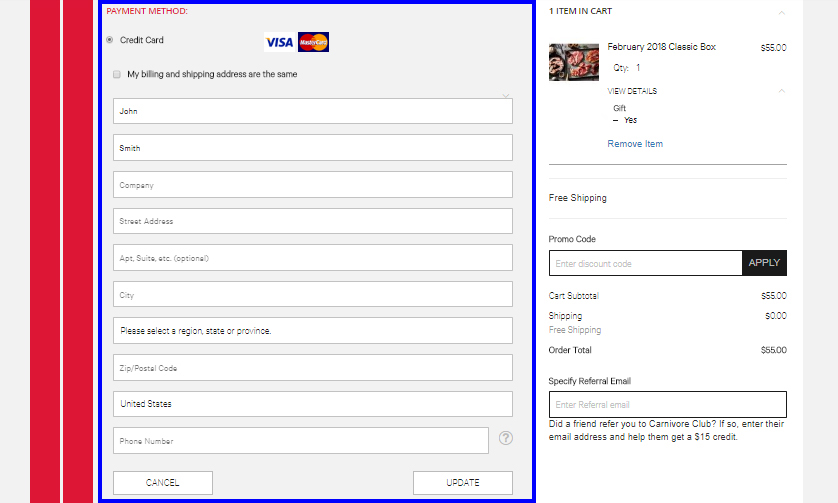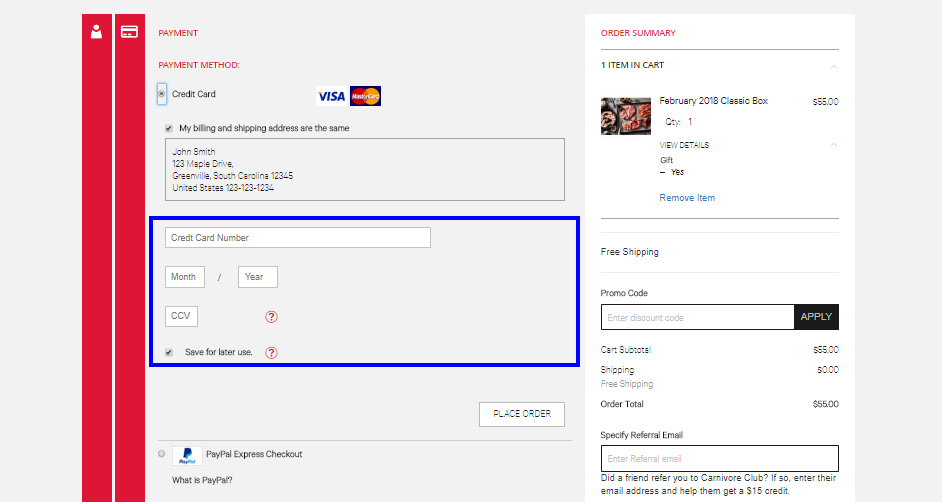 12. Place your order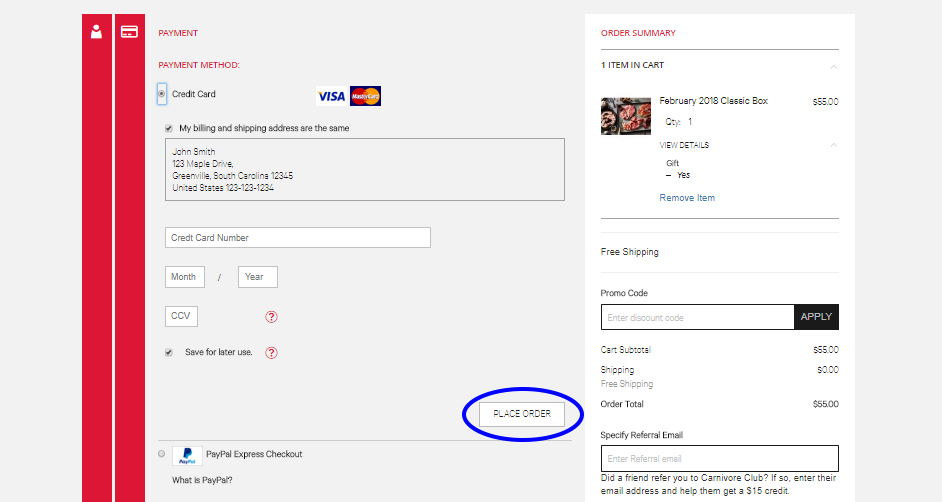 You should then be re-directed to an order confirmation page

---
---