How do I sign up for a recurring subscription?
1. Visit carnivoreclub.co
2. Make sure you are in the correct region (indicated by the flag in the top-right hand corner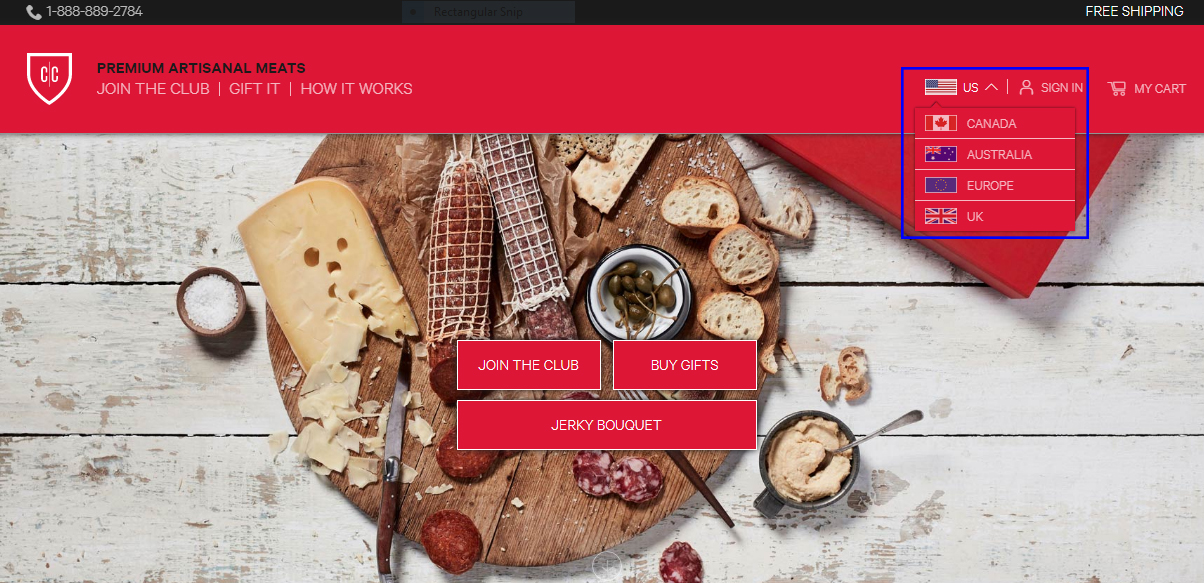 3. Click "Join the Club"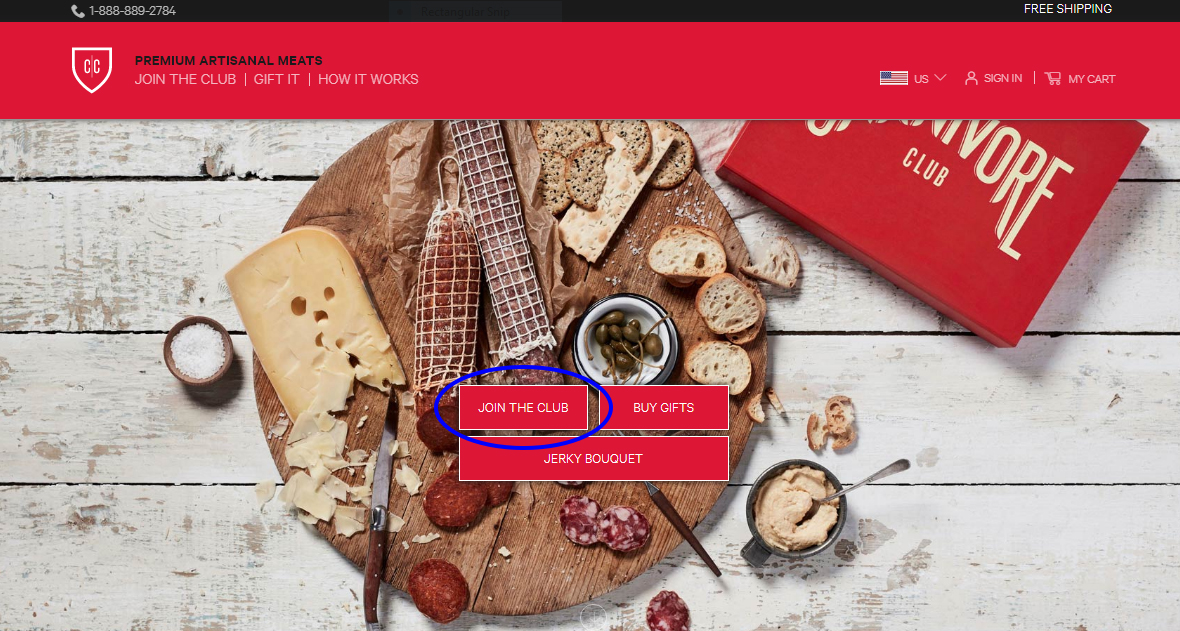 4. Choose Classic (4-6 premium cured meats) or Snack Box (4-6 premium jerky meats)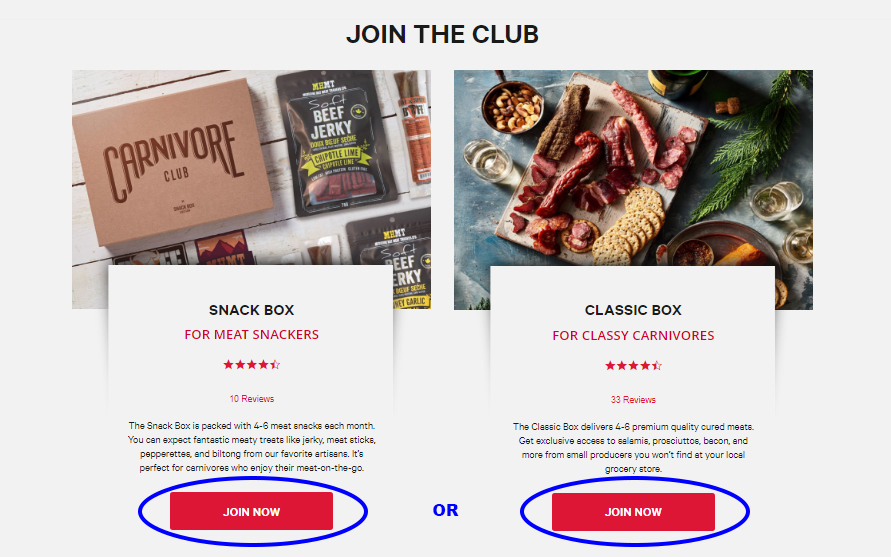 5. Select the frequency that you would like to receive boxes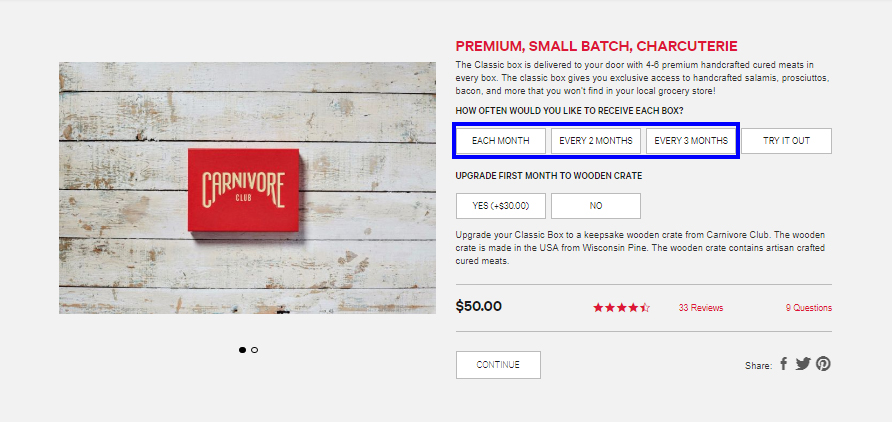 6. Select "Yes" or "No" if you would like to upgrade your box to a Premium Meat Crate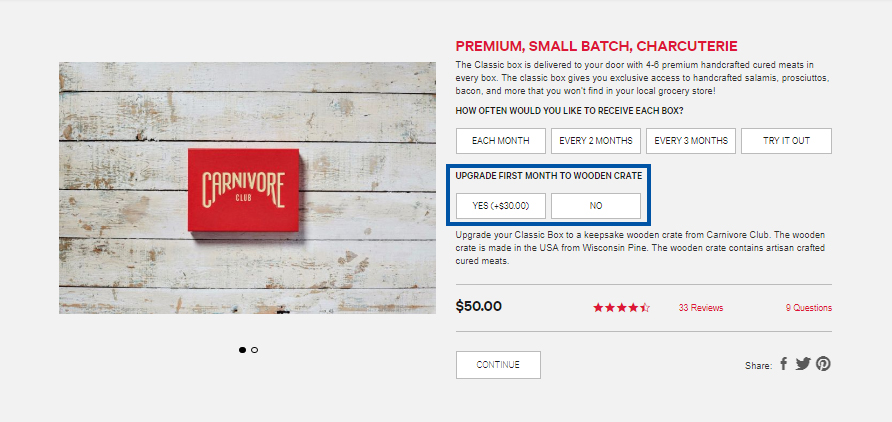 7. Click "Continue"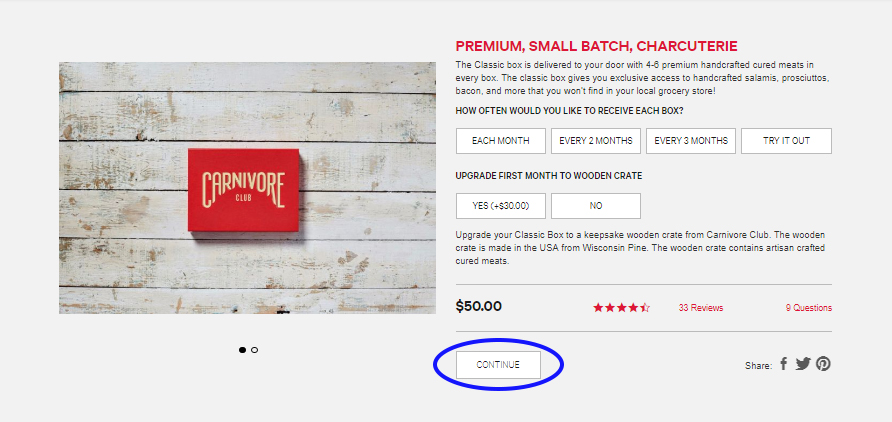 8. Create an Account or Login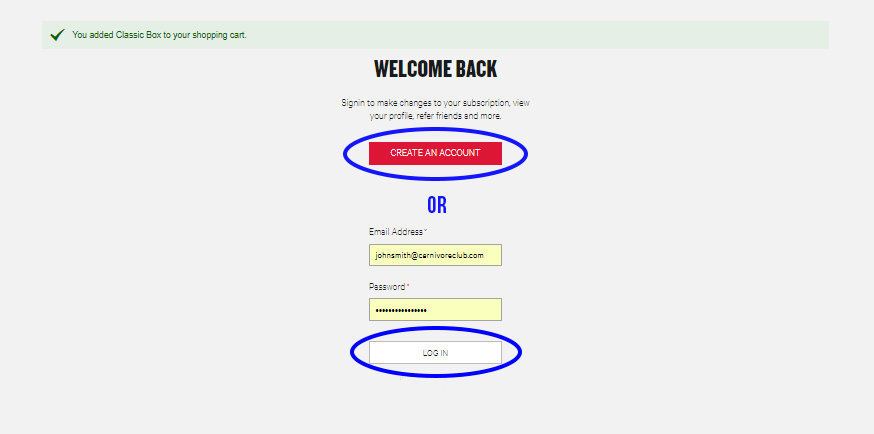 9. Fill out shipping information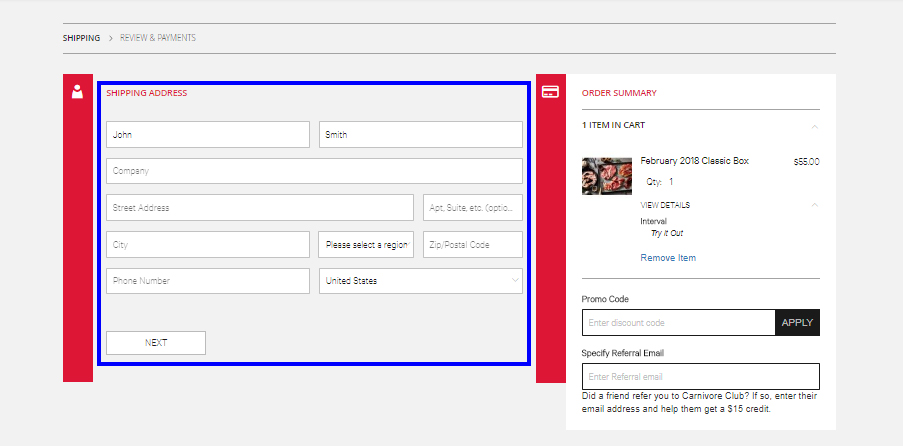 10. Fill out billing information/credit card information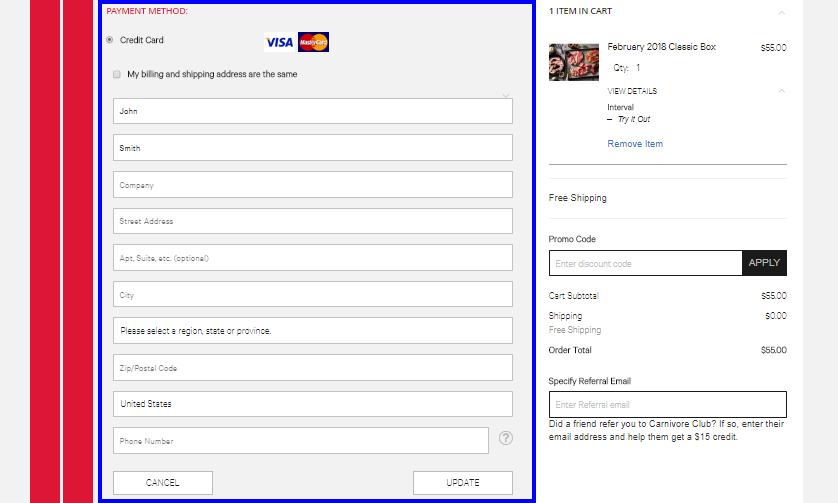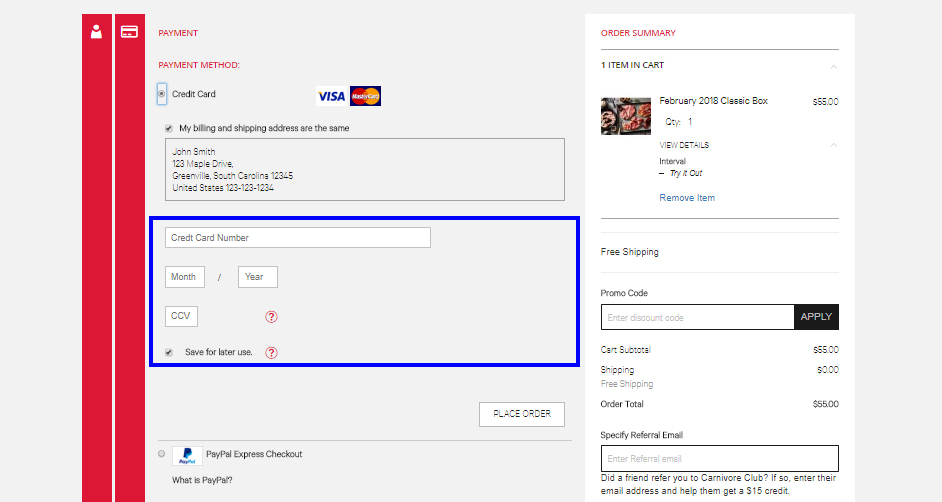 11. Place your order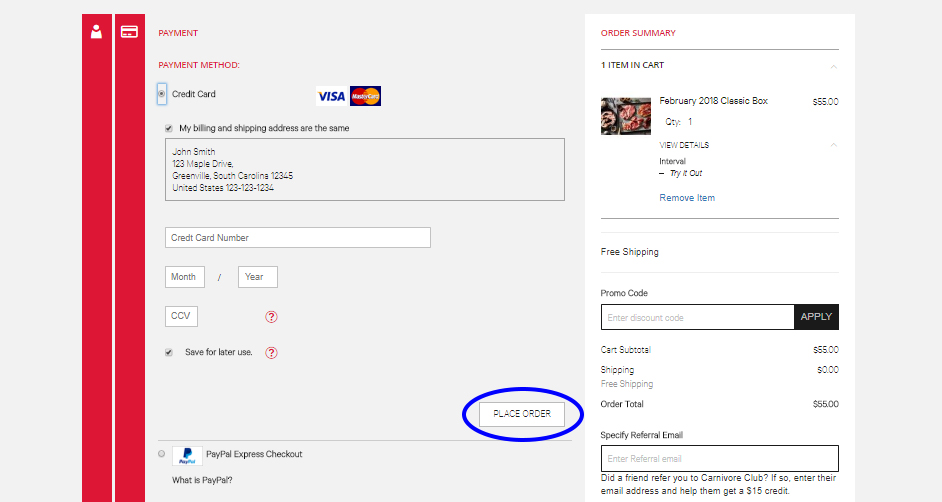 You should then be re-directed to an order confirmation page

---
---